In many ways he's already done it all in sailing and has nothing to prove, but that doesn't stop the America's Cup winning skipper and Olympic medallist from still showing the young guns how it's done on the racecourse.
The ageless John Bertrand, sailing with George Richardson and Lewis Brake, has recently won the latest in his long list of titles, the 2023 Australian Etchells Championship held at the Cruising Yacht Club of South Australia.
The Adelaide event was blessed with stunning conditions over the nine races held over six days.
The Australian yachting legend is always keen to support young sailors who are making their way up in the sport.
"It feels pretty good and it's terrific sailing with these young bokes, talk about taking the project to another level," Bertrand said after the win.
"George (Richardson) comes from the world of match racing, from the youth program at the CYCA in Sydney, and Lewis is an ex-Finn sailor in the Olympic program, and it really shows up in terms of their knowledge of the rules and just generally being right on the pace. They're good operators."
Reinforcing his commitment to the latest generation of Australian sailing stars, Bertrand was on the water watching the action at Sail Melbourne, with a particular eye on Tokyo 2020 ILCA 7 gold medallist and SSL Team Australia member Matt Wearn.
"My relationship with Matty Wearn goes back some way." Said Bertrand at the event."He was going to compete with me at the recent Etchells Nationals, but between the ILCA 7 Nationals and Sail Melbourne it was going to be a bit much, so he made the right decision to skip that and prioritize being here."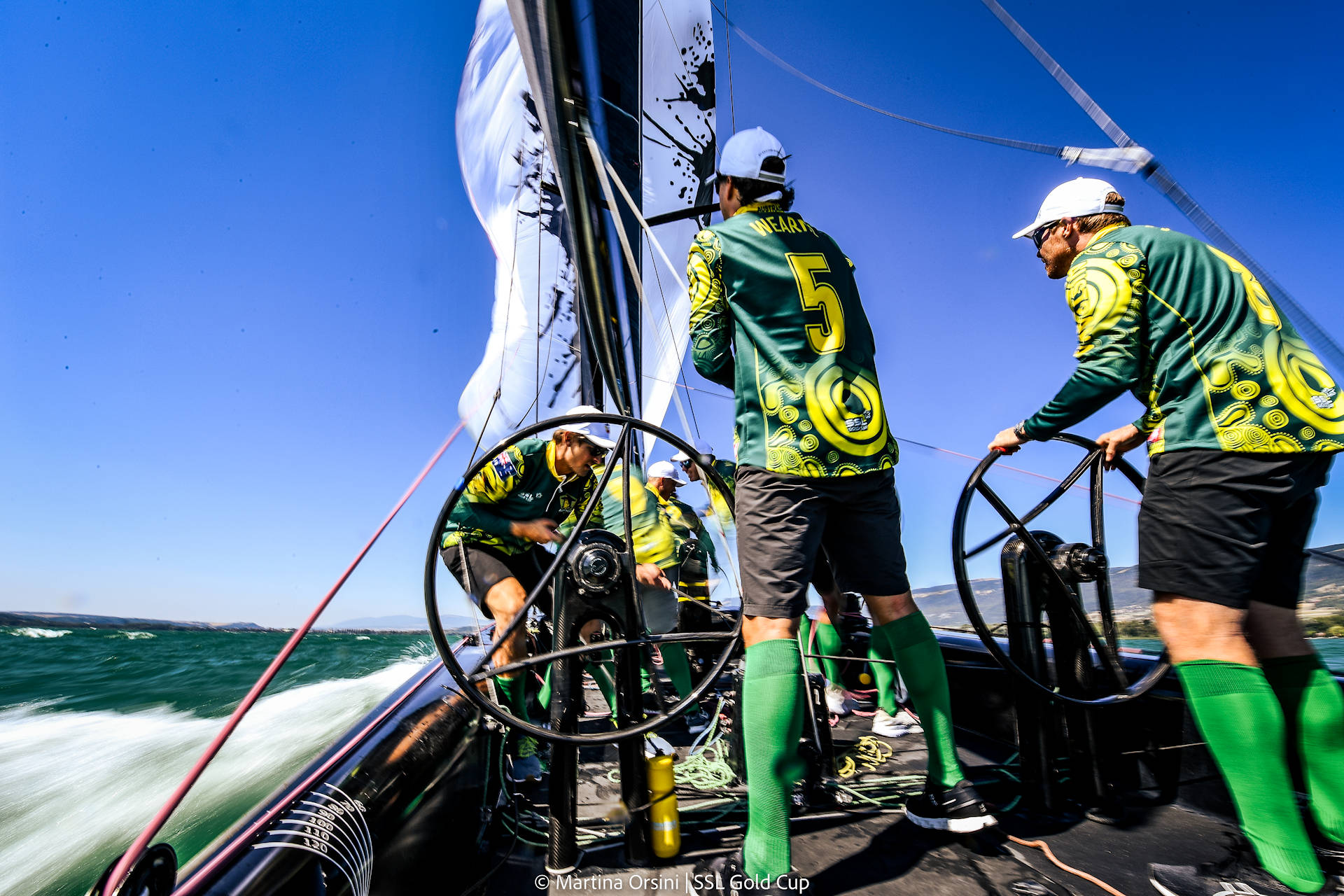 There was a glint in his eye when asked about the bond between the two Olympians.
"I love the man, he's just a beautiful human being. I am keeping a close eye on Matt."
It's no wonder Australia continues to produce world-class sailors time after time with mentors like John Bertrand continuing to have such an active part in the sport.