Winning can become a habit, even when the odds are stacked against you. This was certainly true for SL Team Poland Captain Mateusz Kusznierewicz and SSL Team Brazil Manager Bruno Prada at this year's Bacardi Cup, held on Biscayne Bay, Miami, U.S.A.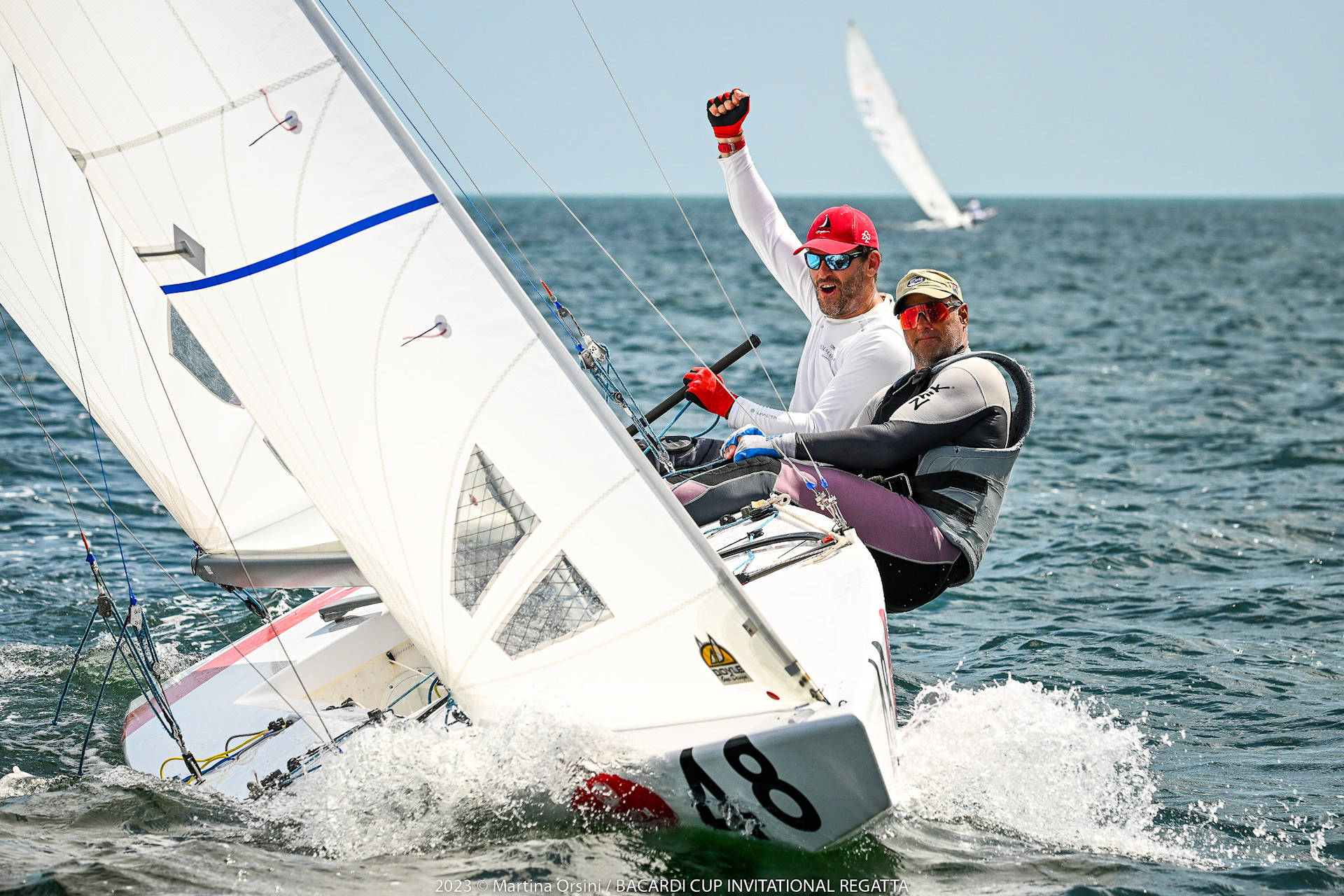 In winning their fourth consecutive Bacardi Cup, the Star class pairing certainly had to do it the hard way this time, with Mateusz ill going into the regatta, them both attending sailing legend Gonzalo Diaz's funeral, and SSL Team Ireland's Peter O'Leary and Stephen Milne leading going into the final day.
"The week was a tough one. Mateusz started the week a little bit sick, we had the 'old man's funeral. It was tough to have our minds focused on the regatta, but we were able to manage all these outside odds and still we are super happy."
Kusznierewicz added, "Sometimes I am thinking how much longer we can go! But I must say at the beginning it is a great fun, pleasure but also an honour to sail with Bruno. Unbelievable how I enjoy the week we spent together. Thanks Bruno.
"It was the toughest win out of the four. The level of the competition was very high, and the five top teams were sailing just brilliantly. They played strategy and tactics very well. This time we had to fight to the end, but I like it."
SSL Team Norway Captain Eivind Melleby, sailing with Mark Strube, finished second overall with SSL Team USA's Eric Doyle, sailing with Payson Infelise third.
It was a bad final day for overnight leaders SSL Team Ireland's Peter O'Leary and Stephen Milne who finished the event with a disappointing race to drop off the podium into fourth overall.