Clementine and Nathan Van Steenberge from Ireland have won the 29er World Championship, held at the Weymouth & Portland National Sailing Academy in Great Britain.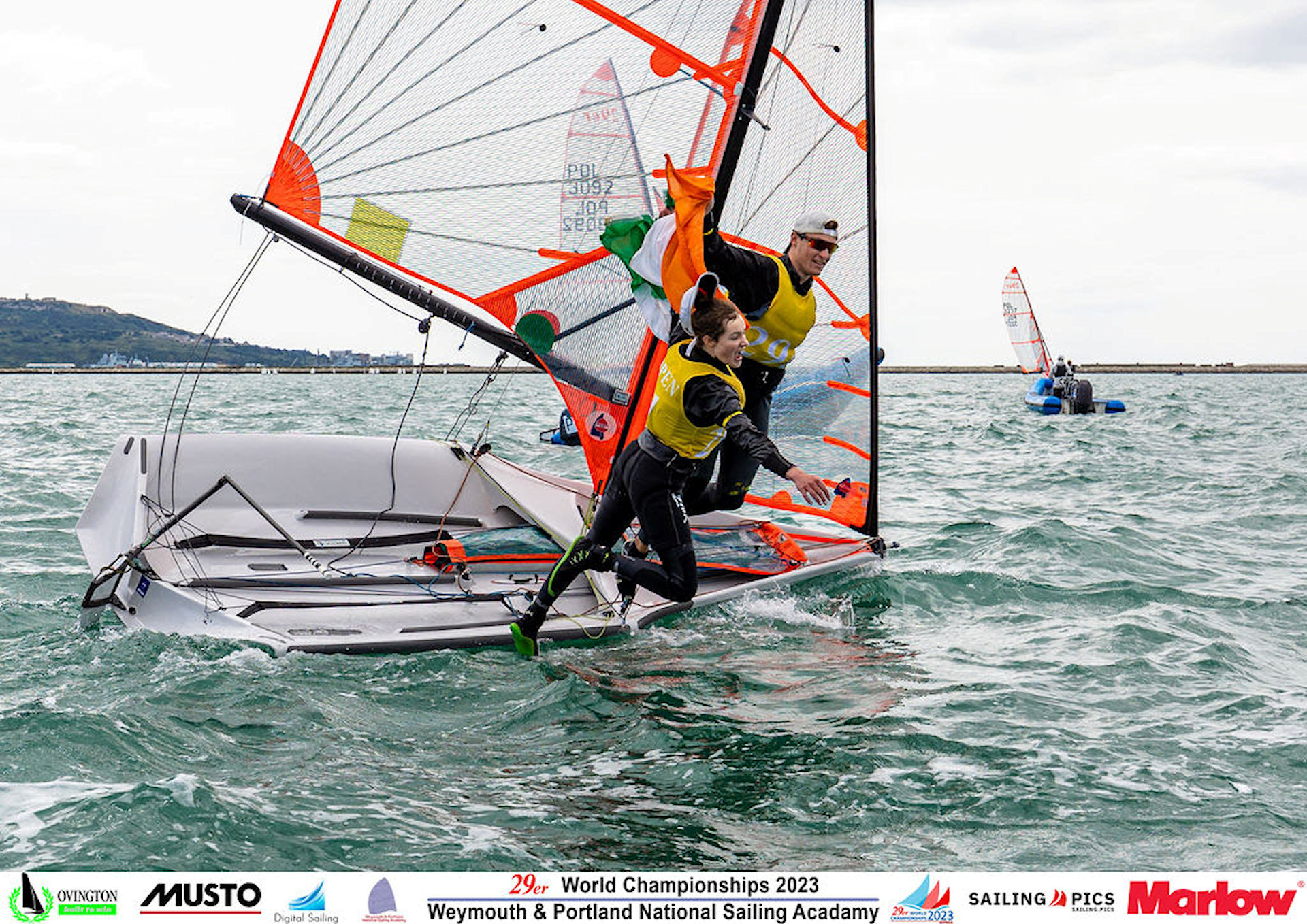 The key to their 16-point winning margin was consistency, managing not to collect a high score in their series, which proved incredibly difficult in this huge fleet of 205 boats.
In a week which was marked by unusually strong winds for August on the South Coast of the UK, the final day's racing was held in a lighter 8-15 knot breeze, giving the sailors a true test across the wind range.
During the Qualifying Series they finished all their races in the top ten, which put them in tenth place going into Gold Fleet racing. After finishing in 16th and 13th in the first two races in the first Gold Fleet race, the Irish sister and brother team kept all their results in the top ten, where other treams struggled to maintain consistency.
Second place went to Argentina's Maximo Videla and Juan Cruz Albamonte, with Italy's Alex Demurtas and Giovanni Santi completing the podium.